Planning and Advice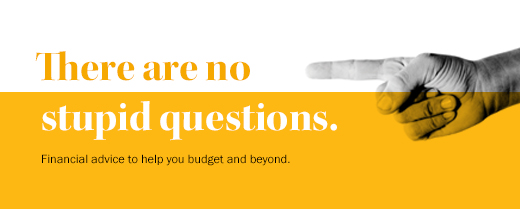 We'll show you how easy it is.
Getting your finances on track doesn't have to feel overwhelming. Whether you're ready to give budgeting a shot, are thinking of buying your first car or home, or want to start saving for a dream vacation or your retirement, we're ready to help.
Our First Timer's Guides are full of information and tools to help get you started, and our financial experts will work with you to bring your entire financial picture into focus. We'll help you build a plan that's a perfect fit for you, so you can finally start your savings, pay down your debt, and make that first major purchase. With our sound advice you'll see how easy it is to get SMART with your money.
Guide to Home Buying: You're looking for your first home. We're here to help prepare you.
Guide to Budgeting: Starting a budget can actually save you money. We're here to help make it simple.
Guide to Vehicle Purchasing: You want to get going in your first car. We'll show you the best way to get there.
Planning for your financial future isn't something that happens just once. As your life changes your financial needs, situation and goals will change too. When they do you can depend on the professionals at New Ross Credit Union to answer your questions and guide you along the way. Regardless of your income level or life stage, careful long-term planning is the best way to ensure you save enough to enjoy your retirement. Our knowledgeable employees are available to meet with you at your convenience.