Evangeline Wealth Management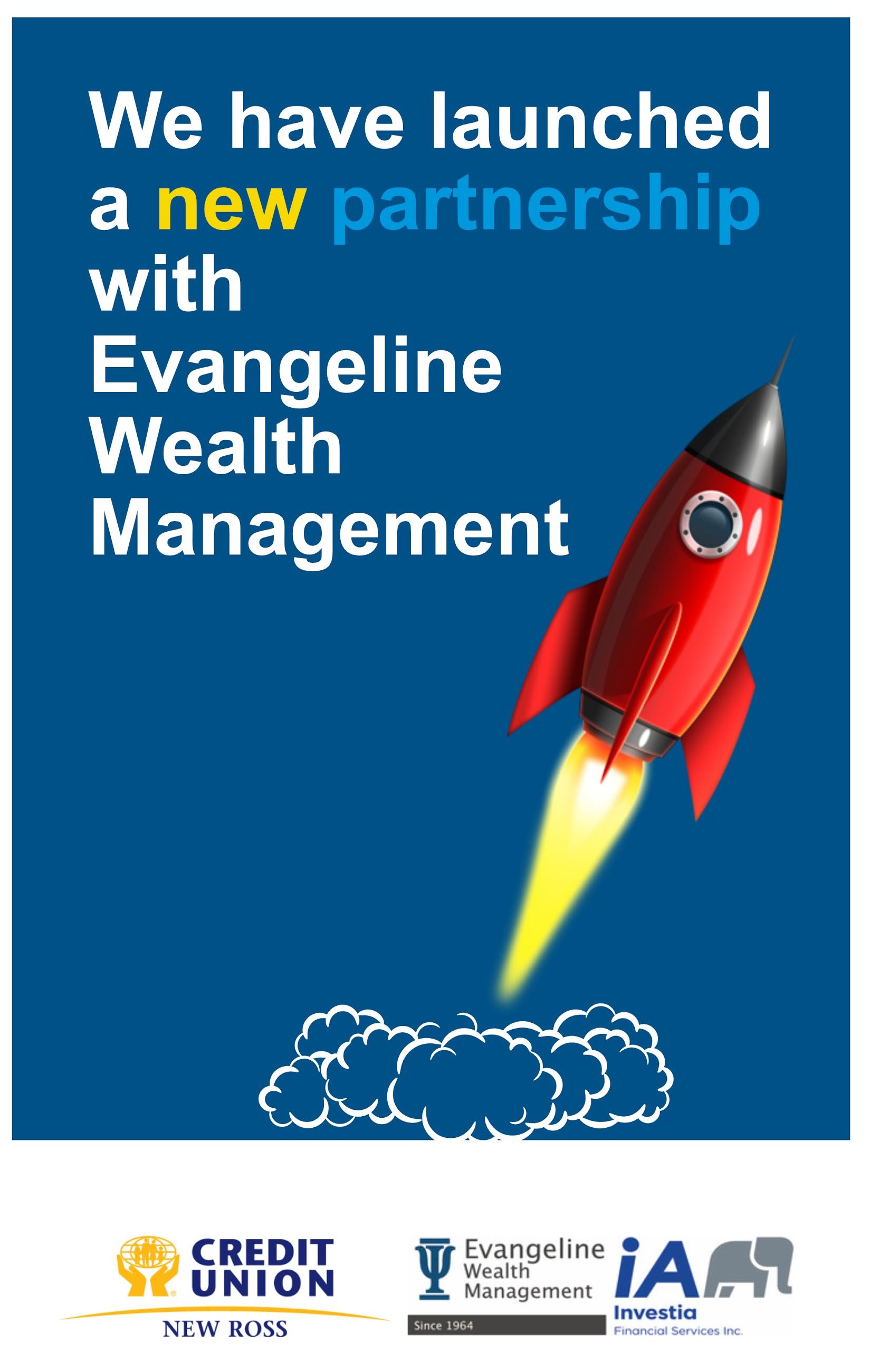 We have launched a new partnership with Evangeline Wealth Management.
At New Ross Credit Union, we are firmly rooted in our communities and our members are our top priority. When it come to banking and managing money, we are focused on you and your financial well-being. That means you can always expect sound advice from our financial experts, with no obligations and no strings.
In keeping with the values of our credit union, we are excited to announce our partnership with Evangeline Wealth Management. As a full-service wealth management company, conveniently located in Windsor, NS, they join us with local expertise to support the members of New Ross Credit Union. Their more than 30 experienced, highly qualified, fully independent Financial Advisors and experienced support staff located throughout Nova Scotia can provide unbiased, qualified advice to ensure that you are headed in the right direction in all aspects of your financial journey!
For more information about Evangeline Wealth Management or to start or continue your financial journey, please visit their website at www.evangelinewealth.ca.